Process Engineer (Process Simulation Specialist)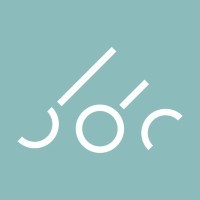 Travertine
Boulder, CO, USA
Posted on Tuesday, September 26, 2023
About Travertine
Travertine is a climate tech start-up based in Boulder, CO that is rapidly scaling an electrochemical technology for carbon dioxide removal (CDR) and sustainable critical element extraction. Our process takes carbon dioxide from the air and sources of waste sulfate to produce carbonate minerals, sulfuric acid, and hydrogen. The sulfuric acid is used in industrial applications such as extracting critical elements like lithium and nickel for EV batteries and phosphorus for fertilizer. The Travertine process was developed by Prof. Laura Lammers at her UC Berkeley lab. Travertine was founded in 2022 to scale this process to gigatons per year of CDR.
In 2022, we raised a seed round from the Grantham Foundation and Clean Energy Ventures. We were one of the first companies to receive pre-purchases of CDR from the new Stripe-led $1B Frontier fund, and we received a $2M grant from the DOE's ARPA-E program. We were also named C&EN 10 startups to watch in 2022 and a finalist for the Bloomberg NEF Pioneers award in 2023. We believe in developing practical approaches to solving the climate crisis.
The Role
As a Process Engineer with a specialization in process simulation, your role will advance our flowsheet development and scale-up by providing mass and energy balances for process optimization & scale-up, and for screening novel applications. You will leverage your expertise to model, simulate, and optimize processes while actively leading and contributing to R&D initiatives that address complex challenges faced during process development.
Key Responsibilities
Process Simulation: Utilize METSIM process simulation software to model and simulate chemical processes within the fields of chemical manufacturing, extraction and refining of metals, and CDR.

R&D Project Collaboration: Take part in R&D projects focused on inorganic chemistry, chemical manufacturing, and mining, from concept development to implementation. Collaborate with multidisciplinary teams to help define project objectives and incorporate results into existing and new process models.

Innovation and Ideation: Continuously explore and propose innovative process solutions, technologies, and strategies based on first principles and a strong understanding of the Travertine Process.

Process Analysis: Conduct in-depth analyses of experimental data and simulation results to identify novel approaches and opportunities for process improvement and optimization.

Cross-Functional Collaboration: Collaborate closely with researchers, scientists, and engineers to integrate simulation-driven insights into R&D projects.

Technology Evaluation: Evaluate emerging technologies and tools that are relevant to chemical manufacturing, extraction and refining of metals, and CDR and that can enhance R&D capabilities and contribute to process innovation.
Qualifications:
Bachelor's or Master's degree in Chemical Engineering, Mechanical Engineering, Metallurgical Engineering or a related field.

Proven experience (3+ years) as a Process Engineer with a strong focus on process simulation and R&D.

Proficiency in industry-standard process simulation software (e.g., METSIM, Aspen Plus, SysCAD). Experience with METSIM is preferred.

Strong analytical and problem-solving skills, with the ability to drive innovation through simulation-driven insights.

Knowledge of process control systems, instrumentation, and experimental design.

Excellent communication and interpersonal skills, with the ability to collaborate with cross-functional R&D teams in these specialized fields.
This role is based in our headquarters in Boulder, CO.
Salary range is $100,000 - $140,000 depending on experience and qualifications.
Benefits
Competitive pay and stock options

Health, Dental, Vision, Life Insurance

Optional 401k

Flexible time off policy
Please submit your resume as a PDF