Engineering Technician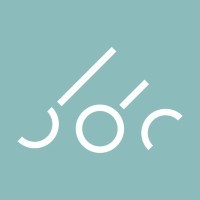 Travertine
Software Engineering
Boulder, CO, USA
Posted on Thursday, May 18, 2023
About Travertine
Travertine is a Climate Tech start-up based in Boulder, CO that is rapidly scaling an electrochemical technology for carbon dioxide removal (CDR) and sustainable critical element extraction. Our process takes carbon dioxide from the air and sources of waste sulfate to produce carbonate minerals, sulfuric acid, and hydrogen. The sulfuric acid is used in extraction of critical elements like lithium and nickel for EV batteries and phosphorus for fertilizer. The Travertine Process was developed by Prof. Laura Lammers at her UC Berkeley lab. Travertine was founded in 2022 to scale this process to gigatons per year of CDR.
In 2022, we raised a seed round from the Grantham Foundation and Clean Energy Ventures, we were one of the first companies to receive pre-purchases of CDR from the new Stripe-led $1B Frontier fund, and we received a $2M grant from the DOE's ARPA-E program. We were also named C&EN 10 startups to watch in 2022 and a Bloomberg NEF Pioneer in 2023. We believe in developing practical approaches to solving the climate crisis. And we are rapidly scaling up our system.
The Role
We are looking for an ambitious Engineering Technician to help with R&D in our lab and scaling the Travertine process. If you want to work on the cutting edge of Climate Tech to help remove carbon from the atmosphere AND sustainably extract the elements critical for decarbonization, this is your opportunity.
This role will assist senior technical staff with designing, building, and operating bench and pilot-scale systems. This role will also collect and analyze samples and be responsible for data analysis. Critical to the role will be organization, detailed recording of results, maintaining lab safety, and problem solving.
The company is growing quickly and there will be significant potential for professional and technical growth.
Responsibilities
This role will involve many responsibilities and tasks. Key responsibilities are listed below:
Construct and run bench- and pilot-scale test systems

Manage sample collection, analysis, and reporting

Operate and maintain laboratory equipment
Qualifications
Degree in chemical engineering, environmental engineering, metallurgical engineering, chemistry or equivalent

Experience with wet chemistry laboratory work and sample analysis

Experience operating laboratory equipment

Experience following laboratory health and safety programs

Organized and detail oriented

Desire to scale technologies beyond the lab for the benefit of society and the environment
Optional Qualifications
Experience in chemical plant operations
This role is based in our headquarters in Boulder, CO.
Salary range is $50,000-$70,000/yr depending on experience.
Benefits
Stock options

Health, Dental, Vision, Life Insurance

Optional 401k

Flexible time off policy